Technology and cyber security for your business can be complex, but it doesn't have to be. In this post we will be covering three common problems businesses face and strategic cyber security solutions for each of them that are so simple you can implement them right away.
Why does Cyber Security matter?
Today, cyber security is a popular topic and there is a good reason why. Cyber threats continue to grow and change, targeting not just the big enterprises but many SMBs. Data from a 2019 study by Keeper Security and the Ponemon Institute shows that the number of small and medium-sized businesses that experienced data breaches increased to 63% in 2019 which is up from the previous years and cybercrimes are not expected to slow down anytime soon. As businesses continue to advance their operations and rely more and more on technology, it is important that they protect their critical data.
3 Cyber Security problems businesses face and how to reduce them
1. Hackers are trying to access employee accounts
Credentials remain one of the most sought-after data types since 61% of security breaches involve compromised credentials. Having a strong password is the first line of defense. However, if a hacker compromises your password, they have access to your valuable data and personal information. When you have no extra security measures in place, a security breach is bound to happen.
Question: What is an easy security measure I can implement to reduce cyber-attacks?
Answer: Multi-factor Authentication
In addition to having strong passwords, Multi-Factor Authentication (also known as MFA or 2FA) provides an additional security measure against cybercriminals. It requires two pieces of information to sign in to an account. This is usually a one-time password (OTP) delivered to a device or by using biometric data, such as a fingerprint. Implementing multi-factor authentication can reduce the chances of cybercriminals gaining access to an account to steal data or infect your computer or servers with malware. When users try to access their accounts, it takes only seconds to verify their identity. This extra piece of security is a great way to decrease a hacker's ability to access your technology even if they compromise your password credentials.
2. Employees click on things that they shouldn't
With technology being a foundational piece to business operations and communication, it is a perfect target for cybercriminals. Cybercriminals are savvy with the way that they trick employees to participate in email scams that result in lost data or misuse of company funds. These targeted scams manipulate users' thoughts & emotions which is easy when users are unaware. In a very recent incident, the CEO of Colonial Pipeline paid $4.4 million in Ransomware after hackers gained access to their operational technology likely from human error such as clicking on an email. Often, phishing emails are seen as an initial method of entry for an attack on an organization therefore it is necessary for you to empower your end-users to act as a part of your cyber security solution.  
Question: How can our organization save money on cyber security?
Answer: Security Awareness Education and Training
Security awareness training provides your employees with the knowledge they need to combat threats. Education on cyber security gets everyone in an organization on the same page, reduces incidents, and helps the entire workforce protect the organization. The cost of an effective security awareness training program will vary depending on the size of your organization. Both small to mid-sized businesses can implement security awareness training for a fraction of what a successful cyber breach costs a company in revenue losses. We recommend checking out KnowBe4 and their security awareness training offerings.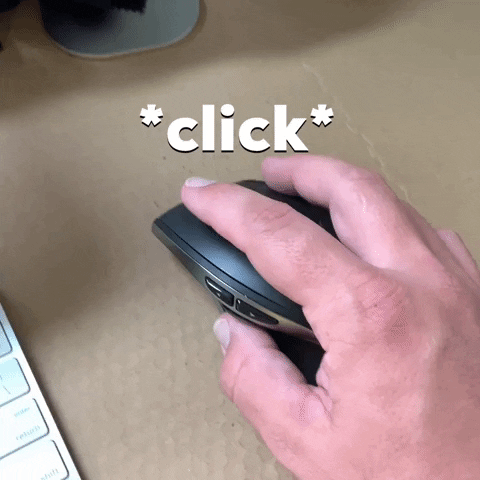 3. Your employees have too much network access
Your employee's network access reflects the security of your organization. When employees have administrative privileges but their job duties do not require it, it can be a disaster waiting to happen. For example, because had access to data he didn't need and he was able to leak NSA files. In this case, his activity was not audited, and he basically had free range to access whatever information he pleased. On another note, the attack surface area is much larger for cybercriminals when they gain access into an account that has higher-level permissions. This can increase the success rate of their data breach on your network.
Question: How can we ensure our customers and shareholders trust us with their data? 
Answer: Principle of Least Privilege (PoLP)
The principle of least privilege (PoLP) is when a user is given the minimum levels of access or permissions needed to perform their job duties. Implementing this principle can reduce cyber-attack surfaces and can stop the spread of malware. Users have limited access to the network which restricts a cybercriminal from increasing their access and executing attacks on the network. The principle of least privilege is a component of zero-trust frameworks. Centered on the belief that organizations should not automatically trust anything inside or outside their perimeters. The benefits of implementing this principle in your business increase your security. Customers and shareholders can find ease in knowing that their partner has strong network security. Some best practices for this principle are:
Conduct a privilege audit.

Start all accounts with least privilege.

Restrict privileges to moments when they are needed.
---
Cyber threats continue to grow and change therefore it is important for businesses to make strategic cyber security choices to protect their data. Implementing simple and effective tools like multi-factor authentication, security awareness education and training and the principle of least privilege can help protect your network. When all three processes are followed, the bad guys have a significantly reduced chance of getting in and, even if they do, a much smaller chance of doing any real damage.
Do you need support with your cyber security?
To avoid being a victim of a security breach, ensure your IT defenses are the best and rest easing knowing you are protected by an Edmonton IT company that puts your cyber security as a top priority. Contact Yardstick Technologies to learn more about how we can secure your network and assist you with your IT cyber security needs. 
---